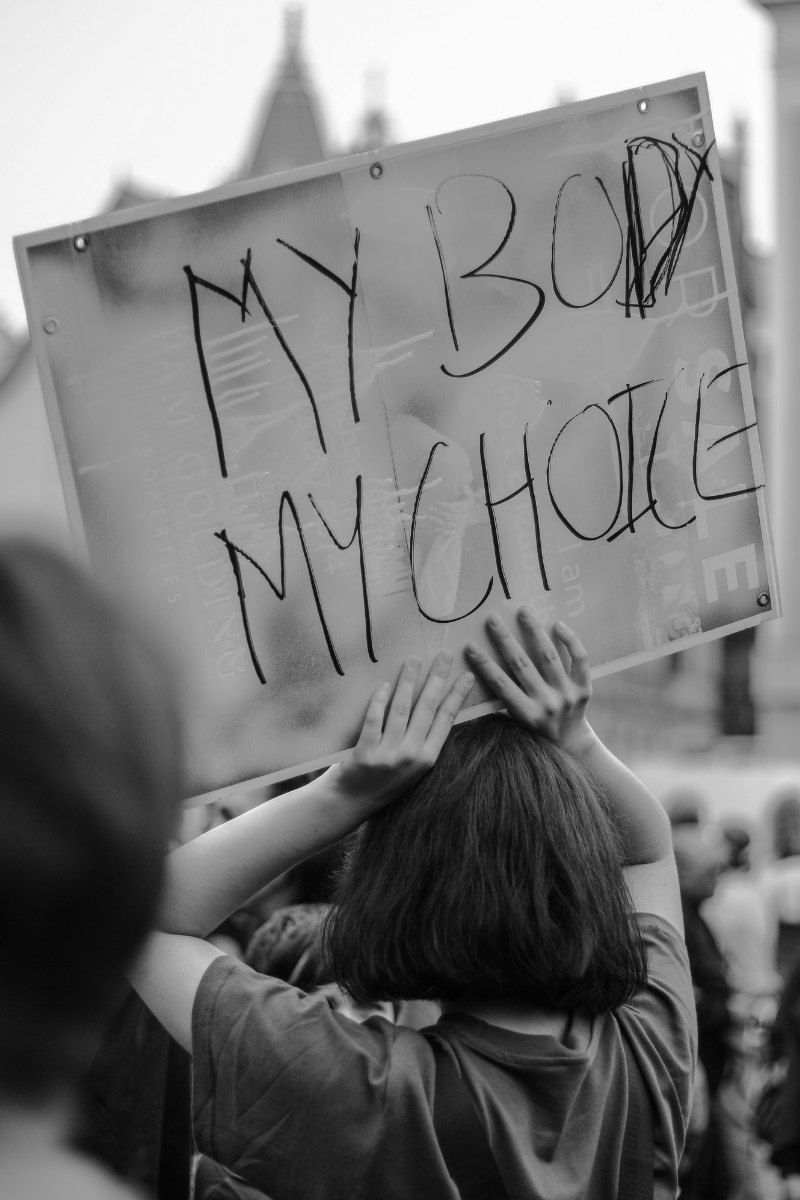 The decision by the Supreme Court of the United States to overturn the landmark Roe v. Wade decision recognizing a women's choice to have an abortion is devastating.
The Women's Legal Mentorship Program (WLMP) stands in solidarity with and extends our support to American women, non-binary and gender nonconforming individuals who have lost and/or are at risk of losing their right to access safe abortion services in the United States.
The WLMP unequivocally supports and demands access to safe reproductive healthcare options, which includes abortion care, both in Canada and abroad. Every person has the right to make decisions regarding their reproductive health. No one should be deprived of their right to choice and to make decisions regarding their body.
The U.S. Supreme Court decision has instantly put the lives of American women, non-binary and gender nonconforming people at greater risk. The ruling will not stop abortions from occurring; it will only decrease the number of safe abortions.
Criminalizing access to essential reproductive healthcare options has dangerous implications, including stigmatizing reproductive and sexual healthcare and placing the lives of those seeking reproductive healthcare options at risk of harm or death.
In 1988, abortion in Canada was decriminalized in R v Morgentaler decision. The Supreme Court of Canada found the then abortion law in Canada violated a woman's right, liberty and security of the person as guaranteed under the Canadian Charter of Rights and Freedoms.
Although abortion remains legal in Canada, Canadians cannot turn a blind eye to the issues faced here at home. The right to choice regarding abortion is still a highly politicized and debated topic in Canada. The lack of safe abortion access in Canada creates barriers for many women and gender diverse people who require this critical healthcare service.
In some provinces, access to abortion healthcare services and providers are limited to major urban centres. New Brunswick refuses to fund non-hospital abortion health services, forcing women who access care through clinics to pay out of pocket (Action Canada).
Although the U.S. Supreme Court's overturning of Roe v Wade, after 50 years, does not change Canadian law or a woman's Section 7 Charter Rights under the Canadian Charter of Rights and Freedoms; the fact is America's socio-political issues and discussion influence and have the potential to impact Canadian policies and perspectives.
Women's rights are human rights. They do not stop at the border. Canada must do more to protect reproductive rights and ensure all individuals have the right to access free, open, and safe abortion care both in Canada and globally.
How You Can Help
Stay informed on the issue.
Share reliable information with your networks and engage in public advocacy (i.e., petitions, rallies, events, social media, etc.).
Look for local groups in your community that support access to abortion and reproductive health. These groups will likely need more donations and volunteers. Consider supporting organizations in the United States as well.
Call on all levels of government to ensure safe, open and accessible access to reproductive health services for all Canadians. Reach out to your local government representative and let them know why strengthening reproductive care access is important.
Organizations to Support
Mental Health Support
Crisis Services Canada:

Toll Free (24/7): 1 (833) 456-4566
Text Support (from 4PM to 12AM ET daily): 45645

Canadian Crisis Hotline: 1 (888) 353-2273