LEADERSHIP & EQUITY ADVISORY GROUP
Our Leadership & Equity Advisory Group are a team of professionals in the legal profession and non-law related professions, who are passionate about mentorship, leadership, equity and creating lasting change.
The Women's Legal Mentorship Program (WLMP) Leadership & Equity Advisory Group provides advice and recommendations on aspects of the WLMP mentoring platform. They do this through project specific focused committee work and by responding to the WLMP's quarterly program assessment surveys.
Members of the WLMP Leadership & Equity Advisory Group also act as WLMP Mentoring Ambassadors.
As WLMP Mentoring Ambassadors, they participate in events on the behalf of the WLMP, whether it's representing the WLMP at speaking events, participating in group mentoring sessions with WLMP's University Chapter or leading a webinar.
The WLMP Leadership & Equity Advisory Group is not a governing board or corporate board. They are focused promoting women's legal mentorship, leadership, equity and creating lasting change.
Meet the WLMP Leadership & Equity Advisory Group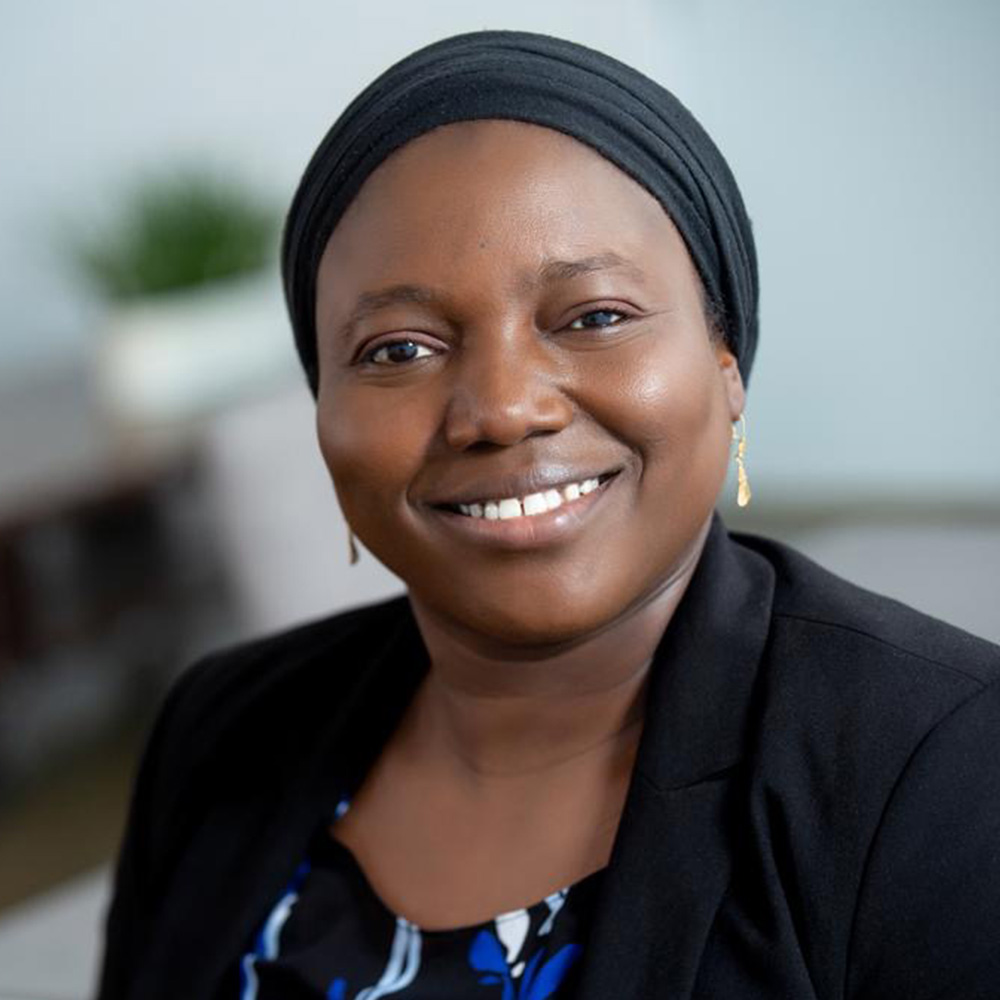 Safiya Adenekan
Safiya Adenekan is the Chief Compliance Officer at Cash App a global fintech company focused on developing unique financial products, including Afterpay. Previously, Safiya worked as the Deputy Head of Legal North America for Revolut, an international financial services company focused on building the world's first truly global financial superapp as well as part of the Legal Counsel team at Capital One, a leading financial institution, and is based in Toronto. Her areas of expertise include Privacy, Contracts and Corporate Governance. Safiya was also recognized as a Canadian General Counsel Award Winner.
Safiya earned her law degree from the University of Maiduguri, where she attended the Nigerian Law School, and was admitted to the Nigerian Bar in 2003. She was admitted into the Law Society of Upper Canada (now Law Society of Ontario) in 2014.
In addition, Safiya also holds the following certifications: Association of Certified Anti-Money Laundering Specialists (ACAMS), Certified Information Privacy Professional (CIPP), and The Institute of Chartered Secretaries and Administrators (ICSA). She is also a Diversity and Inclusion Advocate.
Safiya inspired many in the Canadian Legal Community. In 2019, Canadian Lawyer Magazine published her article, "My licensing journey" where she discussed the challenges faced by internationally-trained lawyers in Canada.
---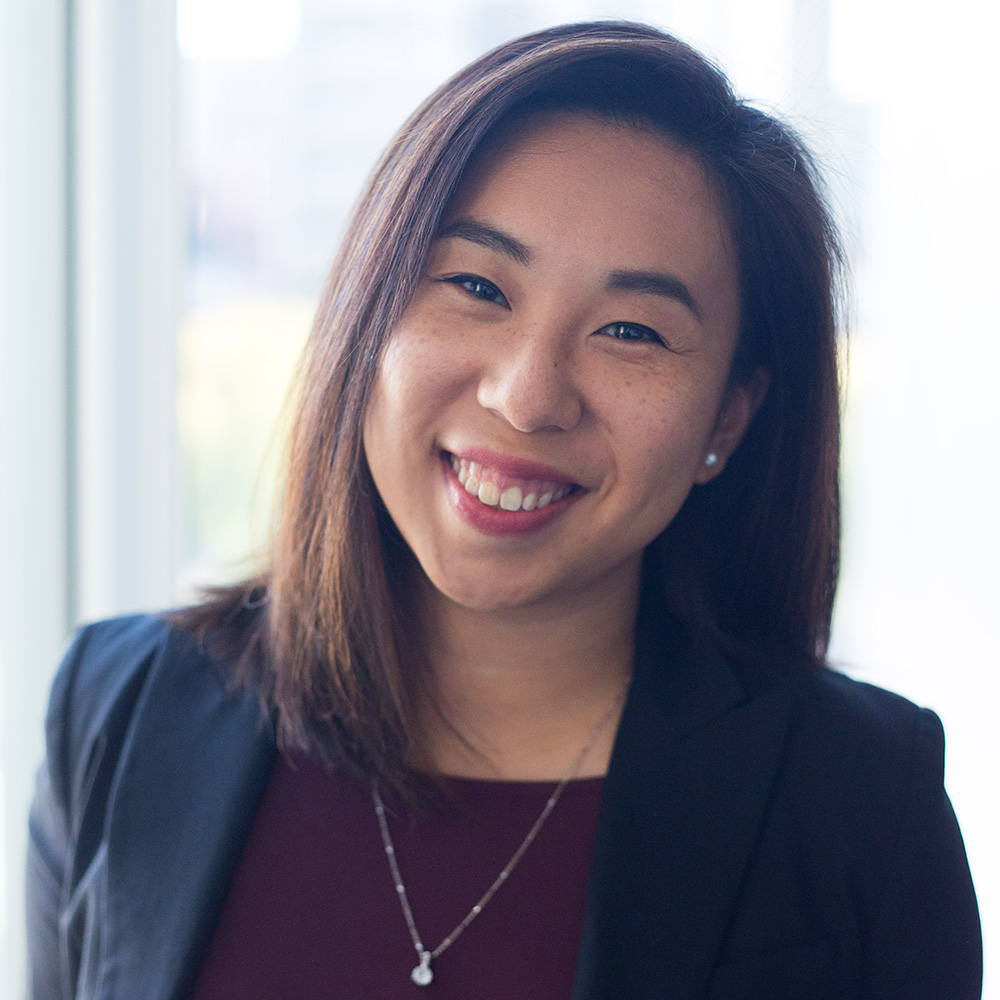 Karen Chow
Karen is an Associate at McCarthy Tétrault, in Vancouver, British Columbia where she is part of the National Intellectual Property Group. Karen's practice is diverse in its scope, covering intellectual property law, including patents, trademarks, copyright, industrial designs and trade secrets. Previously, Karen worked as an Associate at Oyen Wiggs Green & Mutala and also at SMITHS IP, where she articled. She received her J.D. from the University of Ottawa, Faculty of Law. Prior to law school, she studied chemistry and sociology at McGill University.
While in law school, Karen served as Chapter Chair for the uOttawa Chapter of the Women's Legal Mentorship Program. Where she shared her enthusiasm for women's mentorship as well as fostering diversity and inclusion within the legal profession.
In addition to supporting the WLMP Advisory Group, Karen volunteers her time with the Federation of Asian Canadian Lawyers (British Columbia) Society, the CBA-BC Women Lawyers Forum's Mentoring Program Committee and the YWCA Metro Vancouver.
---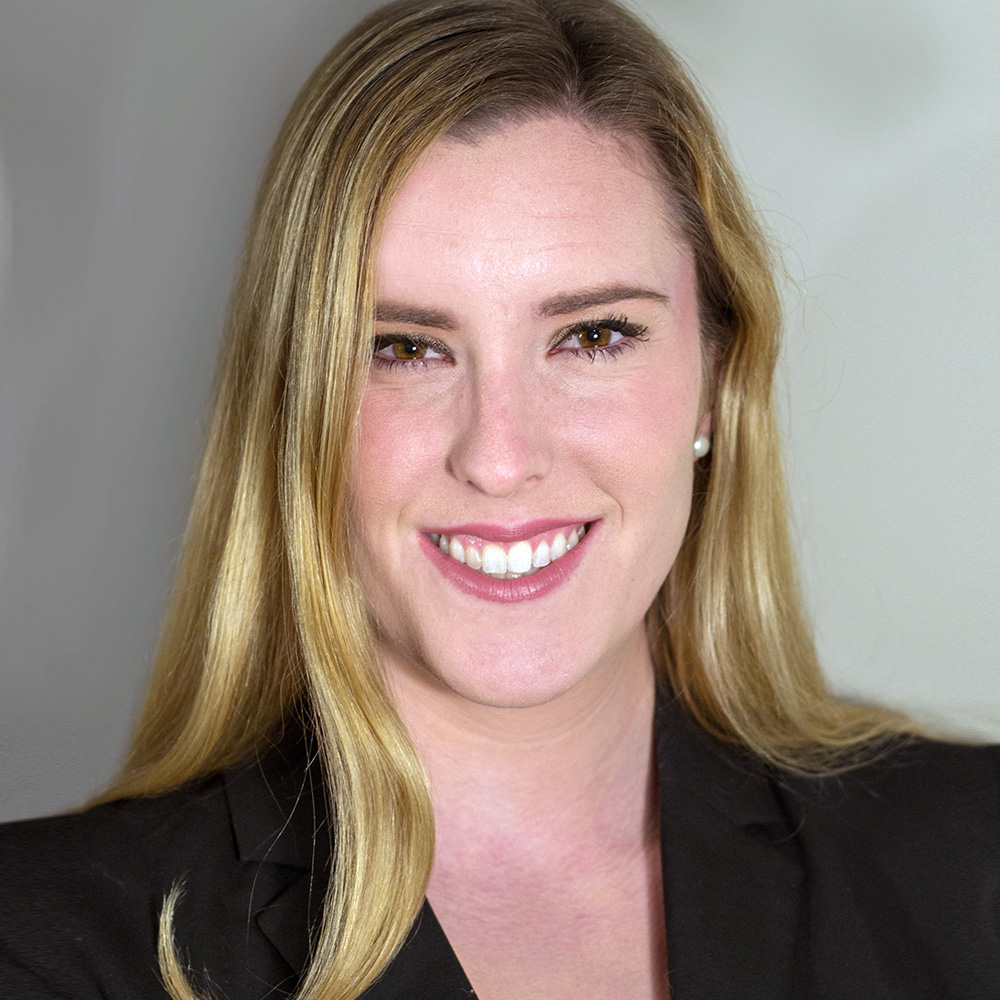 Tatyana Loeffler-Vulpe
Tatyana is a graduate of the University of Ottawa's French Common Law program where she graduated in 2016. During her time at the University of Ottawa, she was actively involved with the Women's Legal Mentorship Program (WLMP) and worked as its student coordinator during her second year. After being Called to the Bar, Tatyana has mentored law students through the WLMP.
Raised in Aylmer, Quebec, Tatyana obtained a diploma in Liberal Arts from CEGEP Heritage college followed by an Honours Bachelor's Degree in Political Science in 2011 and a Master of Political Management in 2013. Always active in politics, Tatyana was a House of Commons Page in 2008-2009 and continued working on Parliament Hill throughout her undergraduate degree for the House of Commons Debates (Hansard).
Tatyana stayed active in politics after her Master's degree interning for various political offices. She participated in the Young Liberal Internship Program at the Liberal Leader's Office in the summer of 2013 and worked with the Mobilization team at the Liberal Party of Canada in 2014 and the 2015 Federal election. She currently serves as the Eastern Ontario Regional Representative for the National Women's Liberal Commission (Ontario).
Tatyana was called to the Ontario Bar in 2017 and now works full-time as a lawyer with Diamond and Diamond Lawyers in their Ottawa office. She is fluent in both English and French and her practice focuses on all areas of plaintiff side personal injury litigation including motor vehicle accidents, slips and falls and disability related claims.
---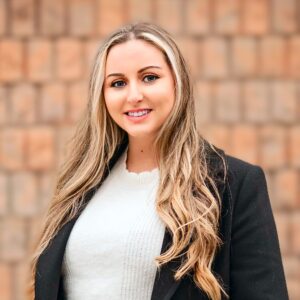 Aimee Dezeure
Aimee is an Associate at Brown Beattie O'Donovan LLP in their construction law, commercial litigation and employment law groups. In her construction law practice, Aimee acts for general contractors, architects, engineers, home builders, developers and trades.
Aimee graduated from the University of Windsor, Faculty of Law. Prior to law school, she obtained an Honours Bachelor's Degree in History, focusing primarily on the history of women in Canada. She has also volunteered as a Senior Caseworker with Community Legal Aid Windsor and was actively involved as an executive member of the Windsor branch of the Women's Legal Education and Action Fund (LEAF).
Aimee was awarded the WLMP Executive Leadership Certificate™ and is the first WLMP National Student Program Leader to be elevated to the WLMP Leadership & Equity Advisory Group. As a member of the Leadership & Equity Advisory Group, she is an WLMP Mentoring Ambassador and represents the WLMP at professional associations, sister organizations and events.
Additionally, Aimee serves as the WLMP's National Student Program Development Lead where she provides leadership coaching and helps guide the development of the WLMP's National Student Program.
---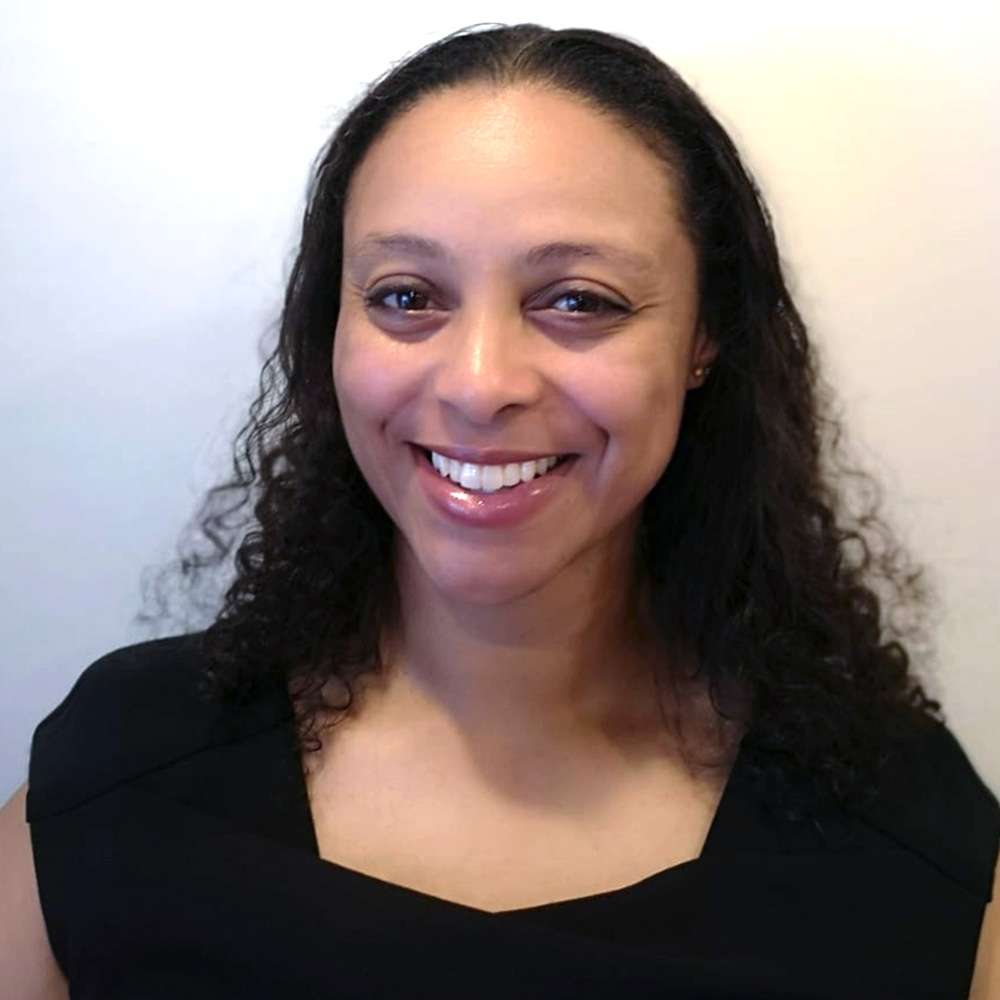 Nadia Pennyfeather
With over 10 years of experience working within Canadian law firms on both the administrative side and clerking duties, Nadia transitioned into legal compliance. Currently, she serves as Senior Specialist within Legal Services, Cyber and Intelligence Solutions at Mastercard where Nadia is the legal knowledge centre for over 100 financial service products.
Previously, Nadia served as the security and compliance analyst for Ethoca, a Toronto based Fintech start-up, which was acquired by Mastercard. Nadia's unique perspective and role enabled her to play an important role in Ethoca's acquisition team. Positioning her to be placed into a global regulatory role within Mastercard, where Nadia leverages her ability to absorb and comprehend regulations, legal memoranda and advice, and merge it with her understanding of compliance requirements.
Nadia's professional journey began after she received a Bachelor Degree in Economics, French and International Politics from the University of Toronto. She then attended King's College London, where she read law for two years. Upon returning to Canada, Nadia completed the Law Clerk program at Humber College as well as a Certificate in Business Analysis from the University of Toronto.
Outside of work Nadia is rarely found without her beloved dog, Klaus, unless she is pursuing her love of international travel.
---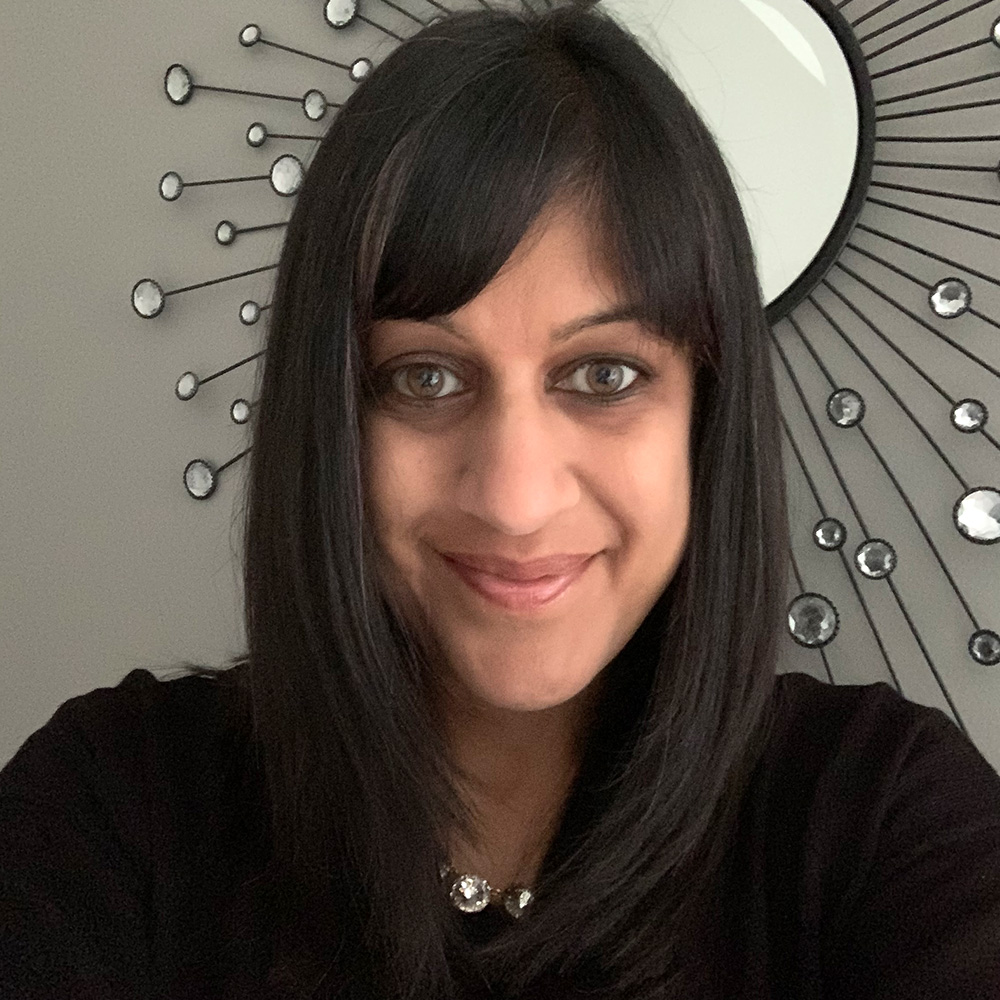 Dr. Pavna Sodhi
Dr. Pavna K. Sodhi, Ed.D. is the founder of Suno Therapy, a registered psychotherapist, researcher and author with over 20 years experience.​
Pavna's research merges mental health issues with research topics such as identity formation, biculturalism, and mental health. Her unique perspective and research on immigrant issues, ethnic identity formation, sexual minorities, and multicultural mental health concerns has been featured in both national and international scholarly journals and books.
In 2017, Pavna published Exploring Immigrant and Sexual Minority Mental Health: Reconsidering Multiculturalism, which featured her pioneering Diversity and Identity Formation Therapy (DIFT) theoretical perspectives.
Pavna holds a Bachelor of Arts in Psychology and French from Dalhousie University, a Bachelor of Education Primary and Junior Division and a Master in Educational Counselling from the University of Ottawa and a Doctor of Education in Adult Education, Counselling Psychology and Community Development from OISE, University of Toronto.
As the founder of Suno Therapy, Pavna works on decolonizing mental health. Suno Therapy is a collective of culturally responsive psychotherapists based in Ottawa.
In addition to her psychotherapy practice and Suno Therapy, Pavna is an Adjunct Professor at the University of Ottawa and is working on her next book.
---
If you are interested in inviting a WLMP Mentoring Ambassador to speak about the WLMP, do not hesitate to contact us.