Let's unwind with the inspiring RBG on November 17 at 7:30PM EST.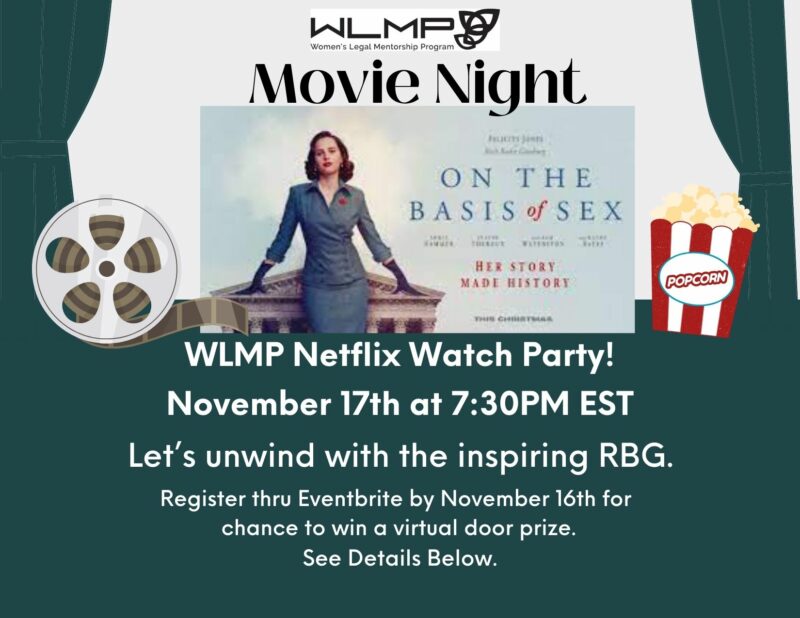 Join us for a WLMP members movie night. Let's take a well-deserved study break before exams and decompress together after OCIs.
Movie: On the Basis of Sex where Ruth Bader Ginsburg, as a young lawyer, takes up a case of sex-based discrimination in an attempt to shatter the status quo.
Register for this fantastic fun event by November 16 at 5:00PM EST.
Also, this is a great space for all WLMP Mentors & Mentees to meet up, relax, have fun and connect as a group.
All WLMP members are welcome to join us via Netflix and Teleparty (free Google Chrome app) to watch On the Basis of Sex. Download Teleparty here (its free): https://www.teleparty.com/
Please note: Registration through Eventbrite is required for this event.
BYO popcorn and snacks!