Unwinding with the inspiring RBG and a chance to win amazing Lady Justice Apparel™ fashion?
That's Right!
Lady Justice Apparel™ has donated 3 of their amazing shirts (including shipping) to give away at the WLMP Movie Night.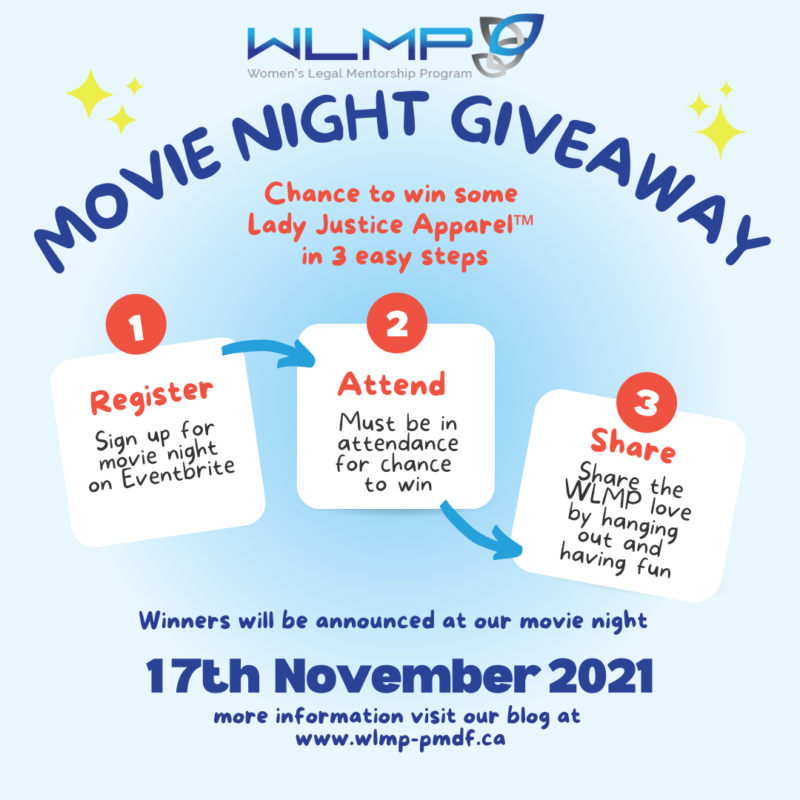 For a chance to win:
Register for the WLMP Movie Night by November 16 at 5:00PM EST.
Attend on November 17th at 7:30 PM (EST). You must be in attendance for a chance to win.
Share the WLMP love by hanging out and taking a well-deserved study break before exams and decompress together after OCIs.
Our Movie: On the Basis of Sex where Ruth Bader Ginsburg, as a young lawyer, takes up a case of sex-based discrimination in an attempt to shatter the status quo.
Please note: Registration through Eventbrite is required for this event.
Thank you to Lady Justice Apparel™.
Lady Justice Apparel™ is a womxn owned microbusiness focused on empowering legal minded people and all Canadians through primarily gender-neutral casual apparel designed in Canada.
A portion of each sale from a Lady Justice Apparel™ item from one of their collections or limited editions is donated to a legal clinic, organization or legal initiative advancing the rights of self-identifying women, girls and equity seeking groups in Canada.