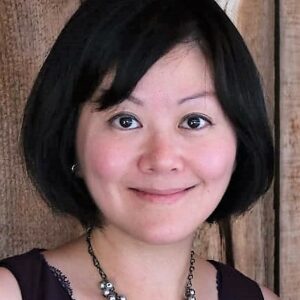 Meet Women's Legal Mentorship Program (WLMP) Member and Legal Mentor — Prudence Tsui.
Prudence Tsui was called to the Bar of Ontario in 2016 and specializes in Intellectual Property and Commercial Law. She is currently working as an in-house counsel. Prudence is thrilled to share that she recently launched Equilawbrium – an online platform for legal professionals to find their equilibrium as working parents with young kids.
Through a series of authentic and heartfelt Fireside Chat with guests who had been through the Dual 10 Challenges, she hopes readers will feel empowered and inspired and know that they are not alone. In addition, there are many resources on Equilawbrium for professional development, self-care/discovery, family toolkit, audio chicken soup for the soul and more!
When asked what advice she would give her law school/articling self, Prudence said "Stay curious and keep learning, even if that means going out of your comfort zone and beyond your expertise. Broaden your knowledge and add more tools under your belt, you'd never know when they will be handy in this ever changing world. A wise mentor (Erin Cowling) once said 'legal careers are full of twists and turns, enjoy the ride. It is rarely linear!' I couldn't agree more. When you have already tried your best, don't be so hard on yourself. Be confident and find your balance."
Thank you to Prudence Tsui, WLMP member and legal mentor, for sharing some amazing insight with us! We are so grateful to have such amazing female lawyers sharing their knowledge and experiences with us! Don't forget to check out Prudence's new online platform, Equilawbrium!
If you are a WLMP member and want to be featured, email us at: comms@wlmp-pmdf.ca.