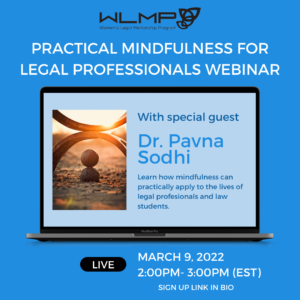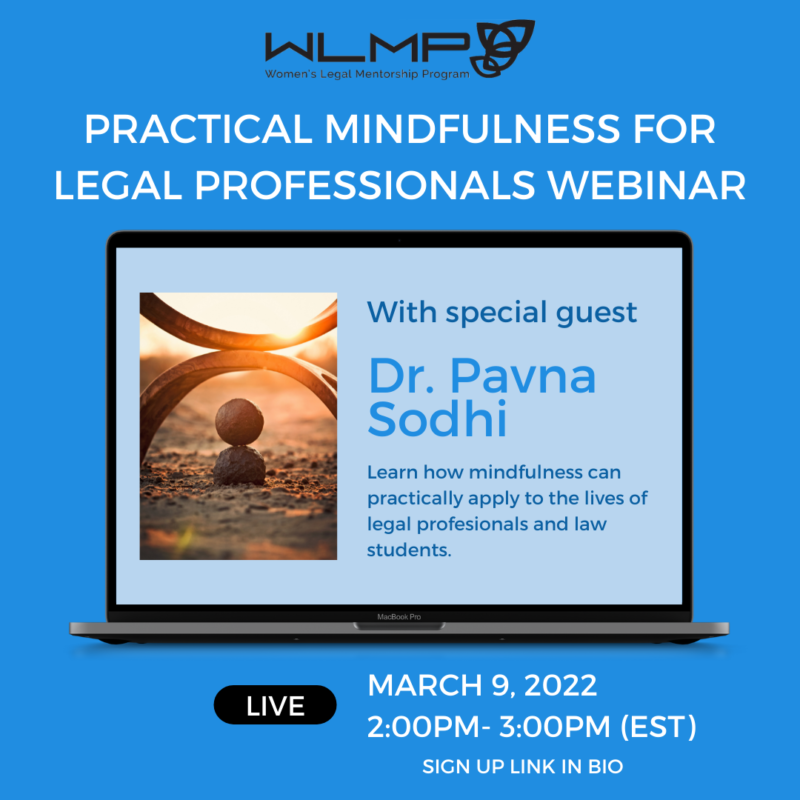 Women's Legal Mentorship Program (WLMP) Presents: PRACTICAL MINDFULNESS FOR LEGAL PROFESSIONALS with Dr. Pavna K. Sodhi on March 9th.
This Women's Legal Mentorship Program Webinar is focused on helping legal professionals, from the law school to the courtroom and beyond™, to learn more about the practical applications of mindfulness and integrating it into daily life.
Pre-registration is required for this event and this WLMP webinar is open to ALL WLMP members only.