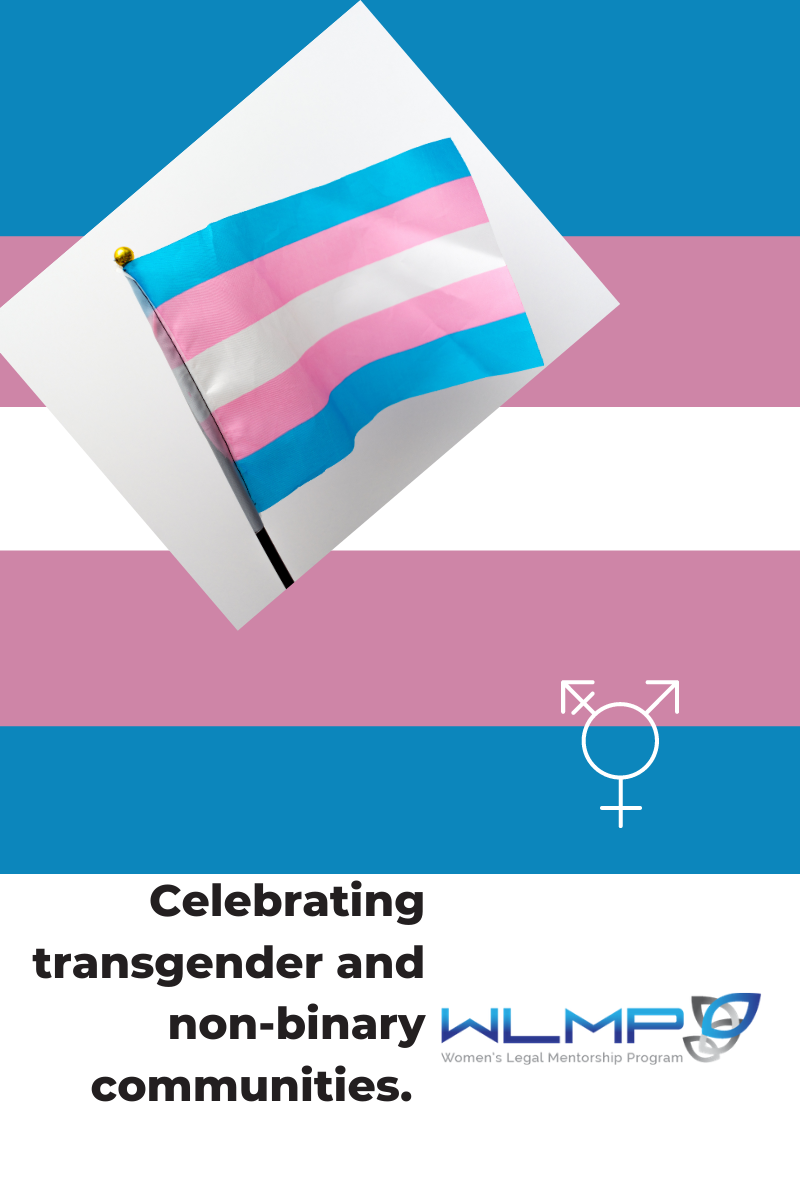 Today is International Trans Day of Visibility. We see you and recognize the work and sacrifices made in the fight for gender equality. We celebrate your achievements and know that there is much work still to do.
The Women's Legal Mentorship Program (WLMP) celebrates and supports transgender, non-binary and gender diverse communities.
As an intersectional feminist mentoring community, we strongly believe that women's legal mentorship includes all self-identifying womxn. Which is why we defined women as including transgender, gender diverse, non-binary and two-spirited persons.
On International Trans Day of Visibility (TDOV), it's important to acknowledge the contributions of persons in the transgender, non-binary, gender diverse and two-spirited communities.
In 2009, TDOV was established by the American transgender activist Rachel Crandall to celebrate the contributions of the transgender community.
Here are some of our suggestions on how to celebrate TDOV and practice being an ally.
Learn about pronouns and how to use them.
British Columbia's provincial courts were the first courts to adopt and mandate the practice for lawyers to communicate their preferred gender pronouns when introducing their clients and themselves in court.
Read more about this in the CBA BC article on the B.C. Court's Trans inclusive policy.
Educate yourself about the individuals in Canada's trans community and their contributions.
Check out Queer Events website. It's a great resources and has compiled a great overview of International Transgender Day of Visibility along with features on the contributions of people within Canada's Trans community.
Discover and read about the history of the Trans community in Canada.
Did you know that it was only very recently on June 19, 2017, when Bill C-16 received Royal Assent that the Canadian Human Rights Act and the Criminal Code were updated to include "gender identity" and "gender expression" and extended hate speech laws to include these terms.
Check out the TDOV virtual events happening in your community and offered by the LGBTQ2S+ community.