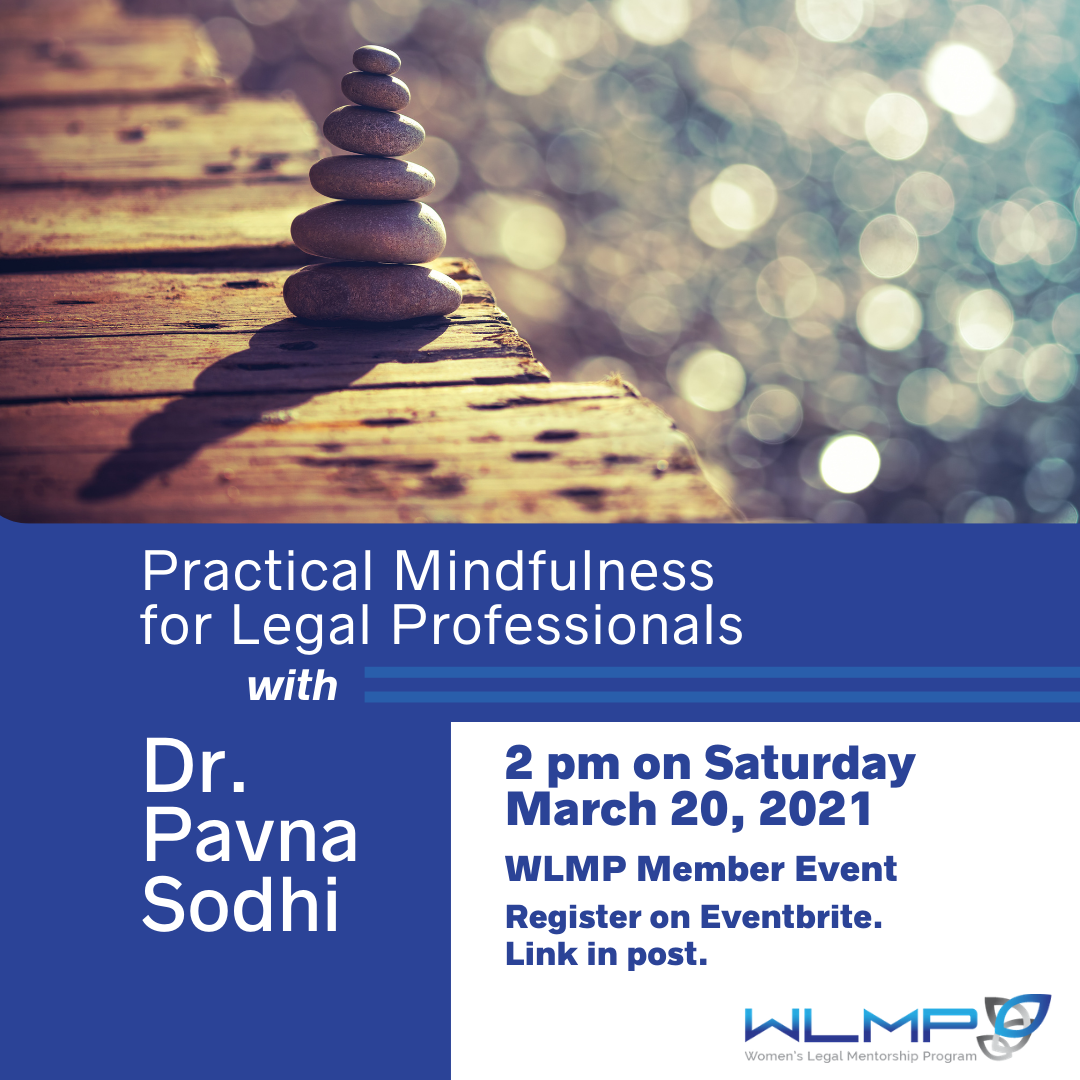 Mindfulness. It's a tool that can help everyone. No matter where they are on their journey.
But how do you integrate mindfulness into your daily life?
What are the practical applications of mindfulness for legal professionals?
Dr. Pavna K. Sodhi, founder of Suno Therapy, a registered psychotherapist, researcher and author with over 20 years experience will explain what mindfulness is and outline how it can practically apply to the lives of legal professionals and law students.
Spaces are limited. Registration is capped.
You must be a WLMP member to attend.
Virtual Event on Zoom.
Once your membership has been verified, you will receive a Zoom link with further instructions.
Register on Eventbrite: https://www.eventbrite.ca/e/practical-mindfulness-for-legal-professionals-with-dr-pavna-sodhi-tickets-144700634493