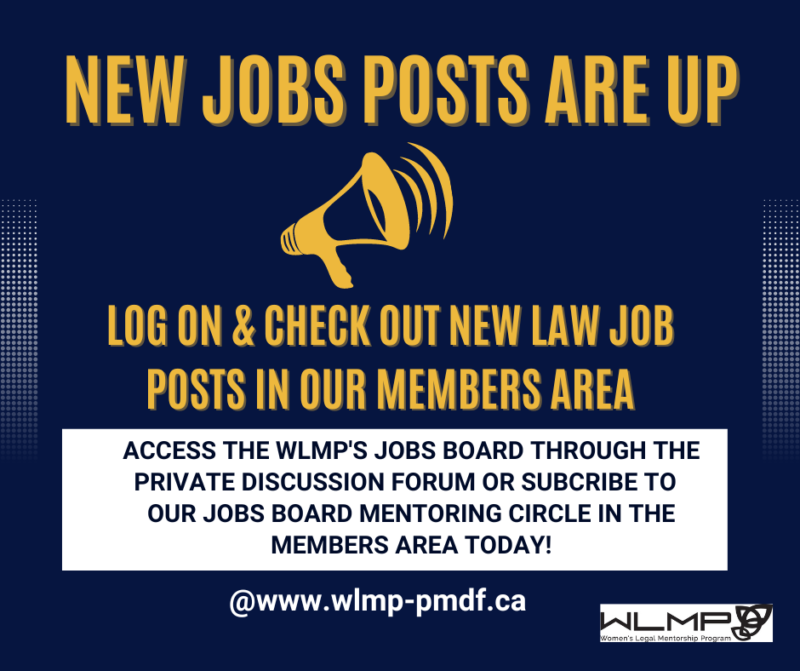 That's right we have new law job postings that include posting with Justice Canada, CBC and boutique law firms.
To access the WLMP Jobs & Opportunities Board just click on the Members Area link at the top website. Log on to your account and surf the WLMP Discussion Forum Boards.
To make sure you don't miss any postings, you can subscribe to the WLMP Jobs & Opportunities Mentoring Circle. Every time a job or opportunity is posted you will get an alert.
If you have a law job or law related opportunity and want the WLMP to post a job or opportunity, you can email us your law job posting for lawyers, law students or articling students at: info@wlmp-pmdf.ca
If you are a WLMP member, feel free to post it yourself in our members area.
Not a WLMP member yet? It's free to join.