Women's Legal Mentorship Program (WLMP) and Women in Canadian Criminal Defence (WiCCD) online speed mentoring event is happening today from 3:00 – 4:30 PST / 6:00 – 7:30 PM EST.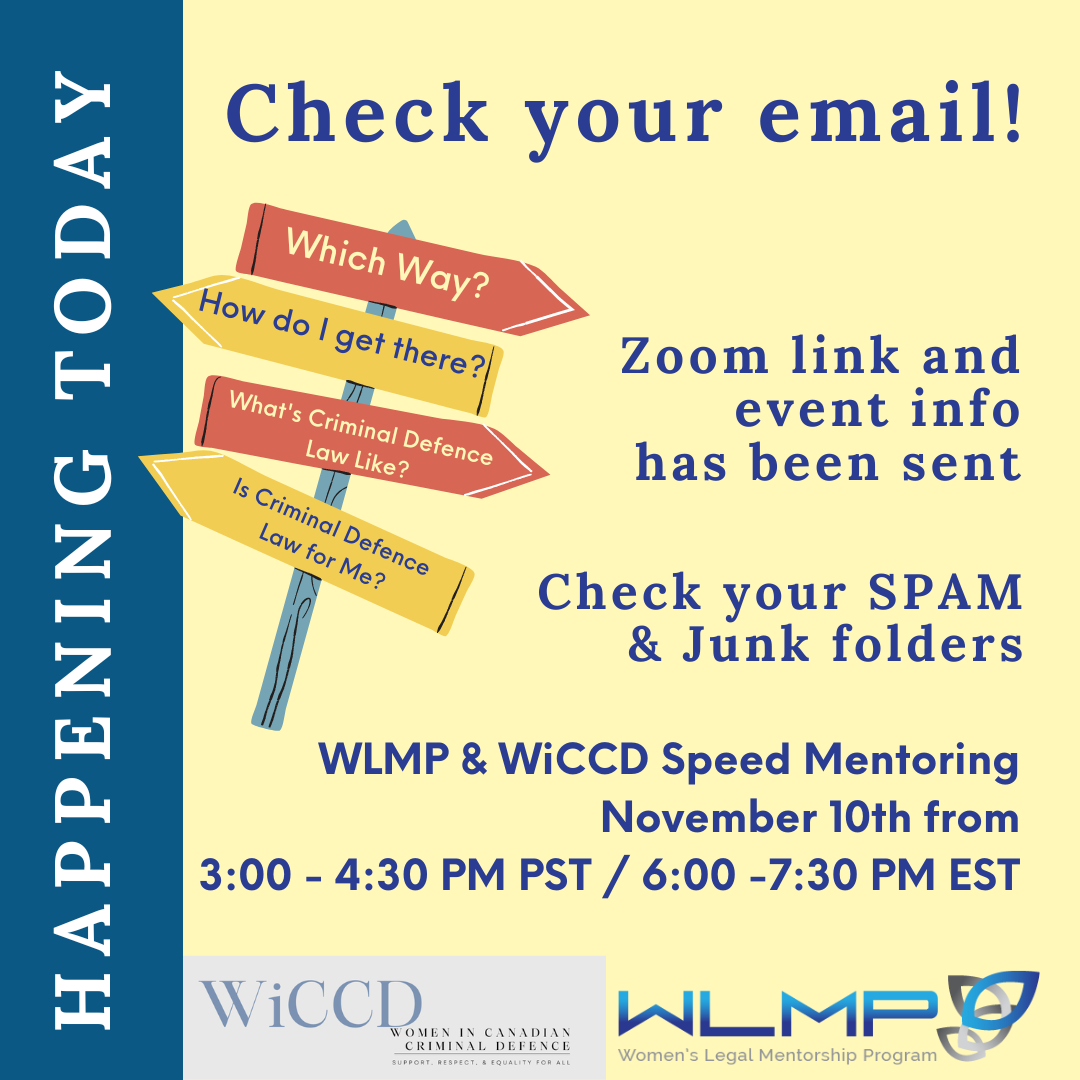 At this sold out event, participants will get the chance to connect with seasoned self-identifying female Canadian criminal defence lawyers, who are also WiCCD members, and learn more about their experiences and journeys in the criminal defence field.
All WLMP Law Student Members, WLMP Articling Student Members along with WiCCD Student Members, who have had their memberships verified have been sent the Zoom Link and event info to the email they registered with.
Remember to check your SPAM and Junk folders just in case it got filtered there.
This will be a great event and safe space to ask questions about life as a Canadian criminal defence lawyer.
Bring all your questions. Because remember, it's not criminal to ask questions!
This is a WLMP accredited event applicable to the WLMP Peer Leadership Certificate™.